One of the reasons why I really like going to Germany, aside from the people and language is for the food. When I was in Tübingen there were all sorts of wonderful desserts to be had. Of course when I came back here and tried to cook it, it didn't quite pan out as well as what you can get there. And let's not talk about the real black forest ham... it makes my mouth water just thinking about it.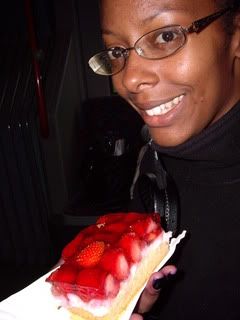 Rain or shine, the farmer's market will be there.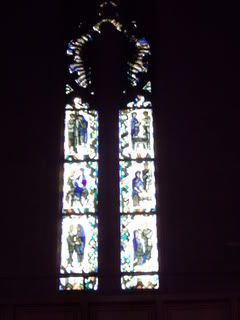 Stain glass inside of an old church. I love going into the churches when there's good sunlight and taking pictures of the stain glass windows.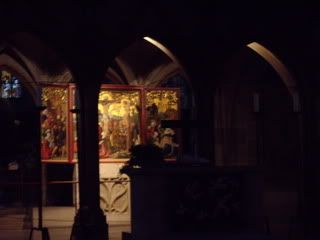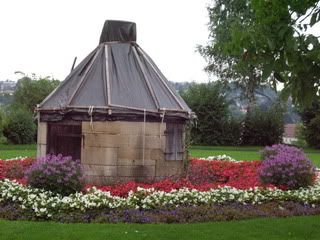 This is an old observatory. :)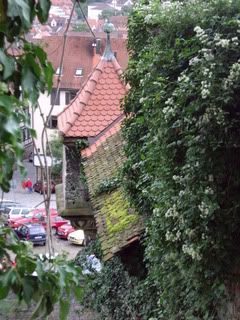 One of the great things about Tübingen is that a lot of stuff is situated on hills. You can get great shots of the street that wind down the hills.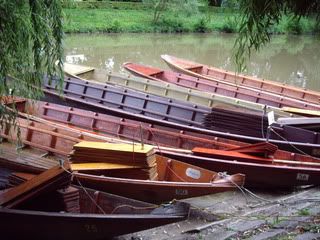 Student boats.
A shot of the Neckar.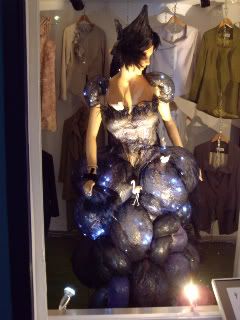 I didn't know that Lady Gaga's stylist was here!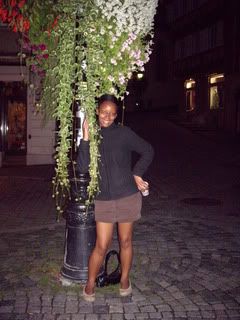 Playing in the abundant foliage of the Neckar (too bad I didn't get a picture in that giant bird house).
More hanging basket fun.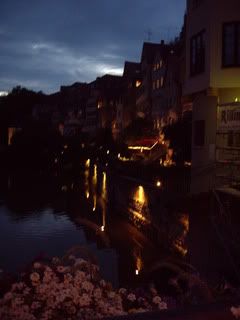 The Neckar at night.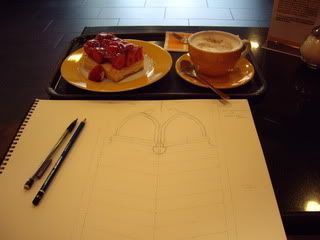 Dessert, coffee, and drawing. A wonderful way to start a morning in my book.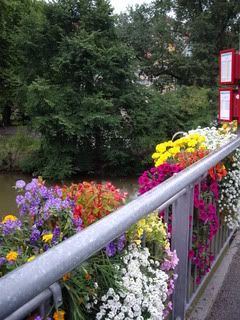 Can't get enough of these flowers.