Well I hope you all have a wonderful New Year's Eve. I'm getting ready to head out, but I wanted to get these photos up before I went. I decided to go with a classic pinup style eye and red lips. I went with my go to red lip combo:
Cherry lip liner
Port Red lipstick
Cult of Cherry lipgloss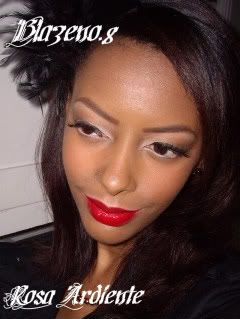 You can tell that Zorro is just thrilled to be ringing in 2011.