Comparison Swatches of Impassioned and Full Fuchsia. I find that these swatches aren't the most telling, but generally, Impassioned is much more coral. Full Fuchsia is a blueish pink. They're very different IRL.
Impassioned
Full Fuchsia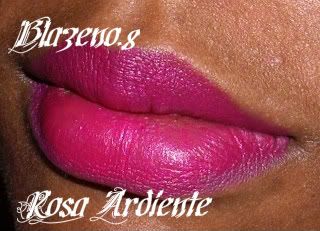 Full Fuchsia and Radiant Jewel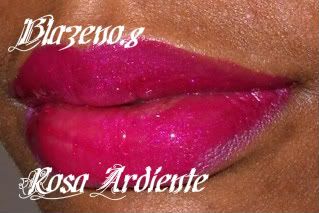 On Style Minx vs. Radiant Jewel:
Style Minx is similar to Radiant Jewel, but it's more of a hot pink and it's more opaque. Radiant Jewel is a bit more transparent, but it's more opaque than your run of the mill Dazzleglass (because it's a Dazzleglass cream). It has a bit more of a reddish/blue-pink tone and the glitter particles in the Dazzleglass are more prominent than in Style Minx.