Well I promised some people that I'd put up pictures from my trip to Germany this summer on the blog. If you follow this blog for makeup, sorry about all of the vacation pics. For those who want to see pics of Germany, this is not the most scenic part of the vacation, but there were still some good shots. Hope you enjoy!
There were a lot of black swans in the city center of Detmold. I had never seen black swans before and thought they looked really interesting.
An old church.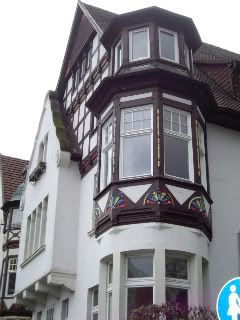 I found this house to have quite a cute facade. It reminds me of something you'd expect Hansel and Gretel to stumble upon in the middle of a dark forest.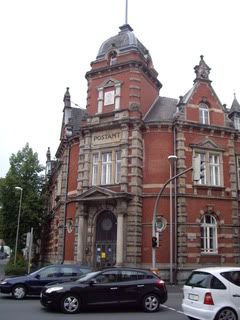 Why doesn't my post office look like this?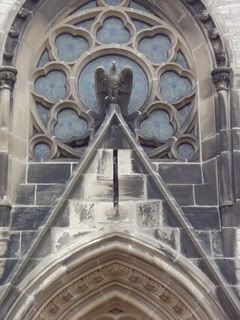 Another old church.
This is one of the best looking allies that I've ever seen.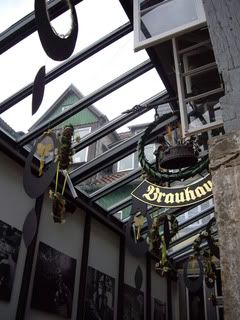 Brauhaus: home of bacon and potato goodness.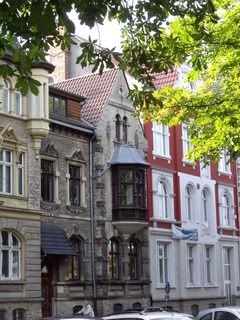 More interesting facades.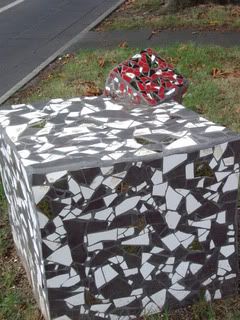 There were plenty of these little modern mosaic installations. They were really beautiful when the sun set and light hit the mirror pieces, but unfortunately it was overcast almost every evening after I found this out.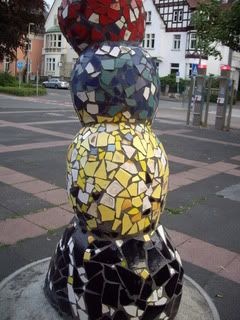 More mosaic installations.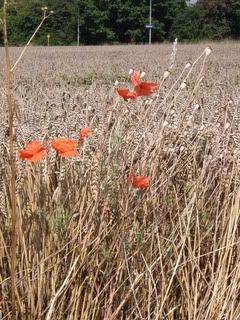 Wild poppies and wheat field near the train stop.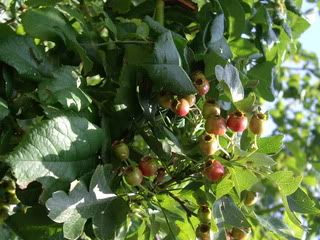 Berries near the train tracks.
A bee on thistle. I found this little park while wandering around waiting for the next train to roll by.
A fountain in the park's pond.
An Irish Pub is part of the old city hall. Where's the new city hall? Right across the courtyard.