There are two things to remember when buying lipstick.
1) Lip Liners
2) Lip Gloss
The reason why I say this is because maybe you don't think that a lipstick is so great until you try it with the matching gloss. Or maybe, you think the color in the tube is beautiful, but it doesn't come out right with your skin tone because you're not using the correct liner. Now this won't always be the case. It could be that some lipsticks just aren't for you which is perfectly fine. But maybe you can find new and exciting things by altering any one of these two variables. Take this for instance:
Remember, this was the bright red look I made over the weekend.
Now what if we try the same lip liner and lipstick combination with a slightly darker gloss?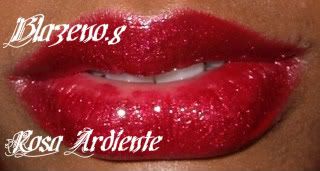 These two are a nice pilot because neither of these two glosses were too opaque, but you can still tell there is a noticeable difference.
Now let's try using a different lip liner with the same lipsticks and glosses as are in #1.
Immediately by using this new lip liner, you have been able to get a different look and when you diffuse the color of the liner into the lipstick, you can see a range of potential shades, like burgundy, that can come from this new shade.
Now let's try shaking things up. I love wearing black lips. I hardly do it anymore because I want to play with other things, but I do love them. Here is an example of the same dark lip liner above as in #3 with black lipstick on top.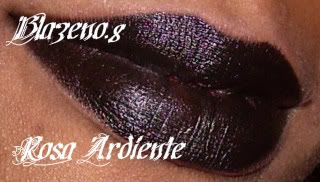 If this is too intense, remember, you can always take a gloss and alter things. So let's take the dark red gloss from #2 and put it over this black.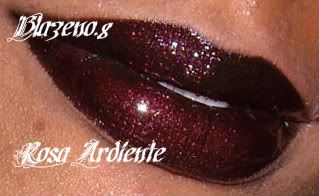 You still keep the vamp, but you have more dimension and something that might be over all much friendlier to your skin tone.